Our multidiscipline team consists of:
Chartered Accountants, members of the Institute of Chartered Accountants of England and Wales (ICAEW)
Graduates of prominent European and US Business schools
Lawyers with international experience
International tax specialists
Trust practitioners, members of The Society of Trust and Estate Practitioners (STEP)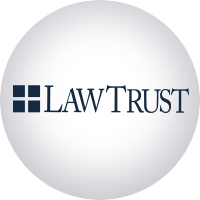 Nicos Ioannou
Managing Director
Nicos has over 15 years of professional experience advising clients on international structuring, corporate, trust, tax, and related commercial and private wealth matters. His practice specializes in managing complex structures of both domestic and international high net worth clients. He employs a hands-on approach across our Firm's entire clientele and delivers a high level of expertise and services. Having the overall responsibility for our Firm's strategic direction, Nicos has taken a proactive role in driving the business development and company's growth into Russia, Western Balkan countries and Middle East.
Nicos has a first class honours degree in Accounting & Finance from the University of Warwick in the United Kingdom. He is a Chartered Accountant, member of the Institute of Chartered Accountants in England and Wales (ICAEW) and of the Institute of Certified Public Accountants of Cyprus (ICPAC).  In 2010 Nicos set up GNI his own audit and accounting practice after having worked for nine years as Manager in the Audit and Assurance department of PricewaterhouseCoopers.
He later expanded his career into the international trust and corporate services arena in 2011, by joining Law Trust to set up and lead Cyprus office where his knowledge and extensive experience in assisting clients with their structuring needs, brings confidence to clients looking to expand their business and investment activities worldwide.
T. +357 2587 0184
F. +357 2525 5001
nioannou@lawtrustcyprus.com 
Connect on LinkedIn 
Download a vCard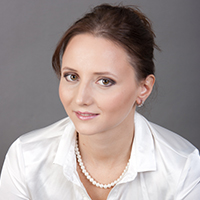 Tatiana Skokova
Director
In her role as Business Development Director, Tatiana oversees the Firm's Business Development activities across Russia and other CIS countries. Primarily responsible for consolidating and strengthening new client and partner relationships, Tatiana's responsibilities also include intra-Group cross-selling opportunities, initiating regional market entry strategies and ensuring growth of the Cyprus office whilst maintaining a highly professional and client-focused approach.
Tatiana started her career in PricewaterhouseCoopers and then worked at Big 4 companies for more than 7 years both in Cyprus and Luxembourg. Throughout these years Tatiana has gained a wealth of international experience in audit, financial reporting and international tax.
Tatiana studied Business Management in Moscow and then in 2006 qualified as Chartered Accountant in the Institute of Chartered Accountants of England & Wales (ICAEW). From 2011 she is also a member of Institute of Certified Public Accountants of Cyprus (ICPAC).
Tatiana is experienced in the provision of tailored corporate management services and advise on tax structuring to an international corporate client base. In addition she fluently speaks Russian, English and French.
T. +357 2587 0184
F. +357 2525 5001
tskokova@lawtrustcyprus.com 
Connect on LinkedIn 
Download a vCard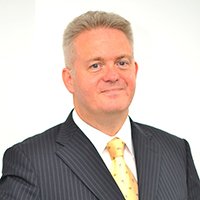 James Ellwood
Consultant
James qualified as an English Solicitor in 1990 and has since practised as a Private Client Lawyer, specialising in Trusts, Corporate Structures and their associated taxation solutions, in both the UK and the Isle of Man.
In 2002 James purchased a licenced fiduciary, The Law Trust Limited, and shortly after that set up an accountancy practice (L.T. Accounting Services Limited) to support the fiduciary's growing client base. In 2006 an additional small US client focussed fiduciary was acquired to complement the existing business.
James has had over twenty years of experience in wealth preservation and asset management, managing complex structures for both domestic and international high net worth client base.
The group was sold in 2015 allowing for the development of a new niche Private Client Legal Practice from where James acts as a professional Trustee, Protector or Lawyer for high net worth individuals.